Escort services have always been a lucrative field. But with the rise of dating apps, escort services have to find new ways of promoting their business in order to not be confused with the old school dating sites. One can have the best escorts, but if the business is not promoted properly, it won't have enough clients. People use escort services because they don't want to be bothered with the social norms traditional dating require. They need a fast professionalized service that gives them what they want. This means that an escort business owner has to create the best presentation for its product. An escort directory script can help you do that.

What is an escort directory script and why do you need one?
An escort directory software is a full-featured PHP script that runs on your presentation website. This usually includes a gallery, availability schedule for every escort, rates and the monetization module. Basically, the directory script creates a fully-fledged escort website, that covers all your needs. The front is simple, yet functional and attractive. The backend or the admin panel, the part which helps you the most, is intuitive and easy to use.
Using an escort directory script makes your business very easy to manage. This script creates gives you the tools to promote your business, to create the best business plan and also to control how the website acts. Also, the easy to use professional interface can bring clients in without any effort form your part.
How to start a business using an escort directory script?
The escort niche is very lucrative and this means that there are a lot of businesses exploiting it. Therefore, you need to find a solution to become one of the highest ranking websites in the field. In order to become one, you need a professional website with a great promotion tool. If you don't have a trusty and competent website programmer who can create your site from scratch, you can buy an escort directory script which gives you all the features you need.
A clean first page with all the details a client needs is the best presentation your client needs. A website that is not easy to use will lose clients and more importantly, will lose ranking. And escort directory script creates a pleasant interface, easy to use that can be customized for different devices. Furthermore, a great script has SEO features, which help your website rank higher.
How to choose the best escort directory script?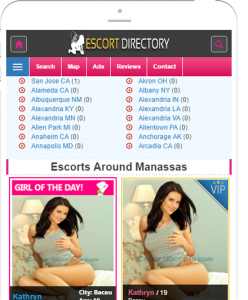 There are a lot of provider online for this CMS, so it can become overwhelming to choose one. In order to create a successful business, you need to provide quality services. This means, that the directory script that you purchase needs to be complex, so you don't have to make a lot of changes in order to improve it.
A great escort directory script gives you a mobile ready website, multiple payment gateways, messaging system and a private chatroom, age protection, escort touring, membership system, a review and rating system and advanced profiles and search filters. Also, an integrated location system helps the user to find the nearest escort. SEO services need to be provided in order to help the website rank higher. Furthermore, it also needs to have advertising options in order to promote your business easily.
All this features might come with a cost, but it is an important investment you need to make in order to have a visible and successful business. Also, you need to choose a reliable escort directory script provider in order to receive updates and customer support when in need.
In order to create a successful escort business, you need the best presentation website. With the right escort directory script your website will rank higher and your customers will return for the services you provide. Moreover, this CMS will help you create a professional and elegant looking website, suited for a great business.