Escort directory sites are the best way for people to learn about the escorts that are working in their area. Rather than having to search through multiple websites or ask friends for more information, people can find the companionship they want through the best escort sites on the internet.
Behind the scene, these top escort sites rely on efficient escort directory scripts, as that makes it a lot easier to set up a website and the scripts provide an easy-to-use platform for individual escorts to add and update their information as they see fit.
The most popular escort sites on the web have a global appeal and are used by people from all around the world to find local escorts for enjoyable dates and companionship.
Here's our list of the most popular escort sites on the internet.
EscortDirectory.com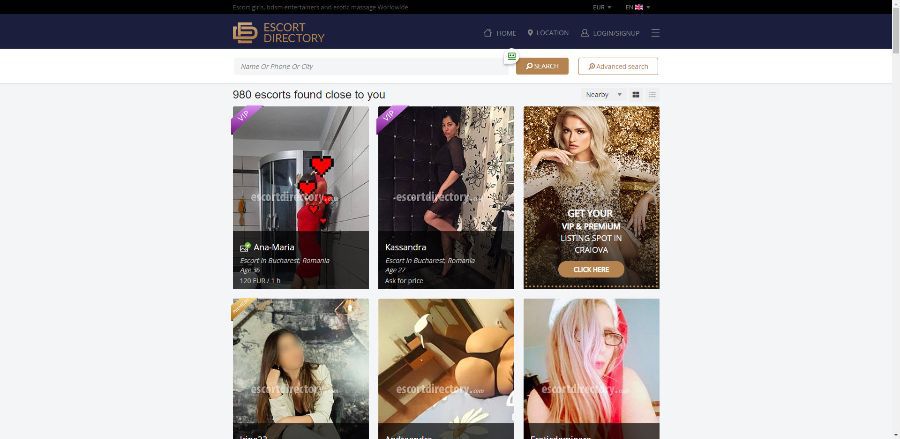 The EscortDirectory.com website is one of the most popular platforms for finding escorts in the United States and around the world. With 6 different languages available, the escortdirectory.com directory script is incredibly advanced, as users can find escorts based on very selective criteria.
For instance, you can search for escorts based on location, gender, price, age, and much more. For those with preferences regarding race, weight, eye color, or hair color, they can enter them into the site and get relevant results.
The EscortDirectory directory script is one of the reasons why the site is so popular, because the website runs well on various devices and makes it very easy for new visitors to sign up and start communicating with escorts.
EuroGirlsEscort.com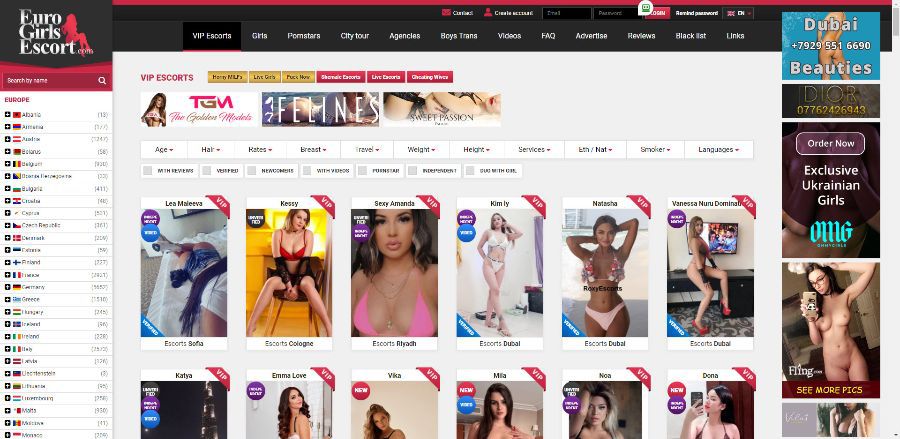 Finding an escort in Europe is not so simple, as different customs are adhered to across countries and some women are very discreet if they do offer escort services. Using websites such as EuroGirlsEscort makes the process a lot easier.
The eurogirlescort.com directory script is one of the best, which is why it is such a popular escort website. The site shows a list of countries on the left, along with numbers indicating how many escorts are listed on the site in each of those countries. Click on the country and drill down to a list of cities.
Participating escorts are not limited to European countries, either. In fact, companionship for locations on almost every continent is available through this international escort site.
Signing up with the site is secure as it uses SSL encryption, while each escort has a dedicated profile page with multiple pictures and more information about their body, personality and how to contact them.
Eros.com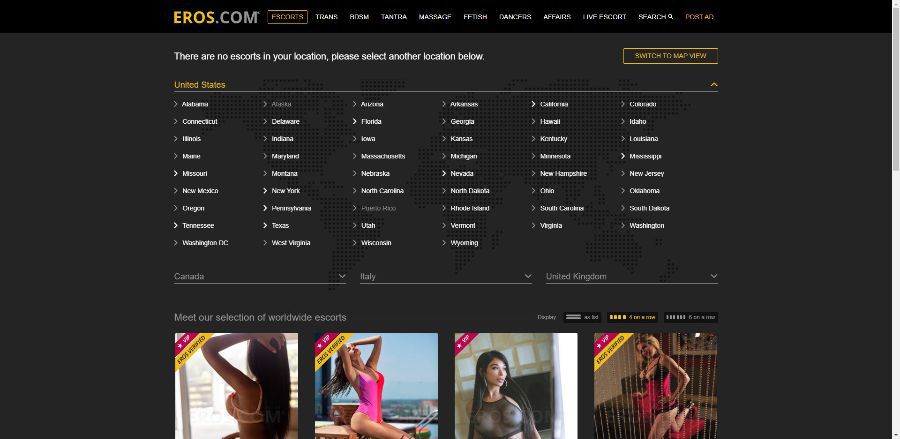 Most people who live in the United States know that prostitution is illegal in most places, but many do not realize that escorts are not prostitutes. An escort is someone who is choosing to spend time with a client, not selling their body for money.
Anyone who is hoping to find an escort in the U.S. can use websites such as Eros.com. The site loads quickly, has an easy to understand interface, and groups escorts based on location.
Aside from showing U.S. based escorts, the site also has information about some escorts in Canada, Italy and the United Kingdom. The majority of escorts on this platform are American, and each escort profile reveals more information about the person and explains how best to contact them.
Escortguide.co.uk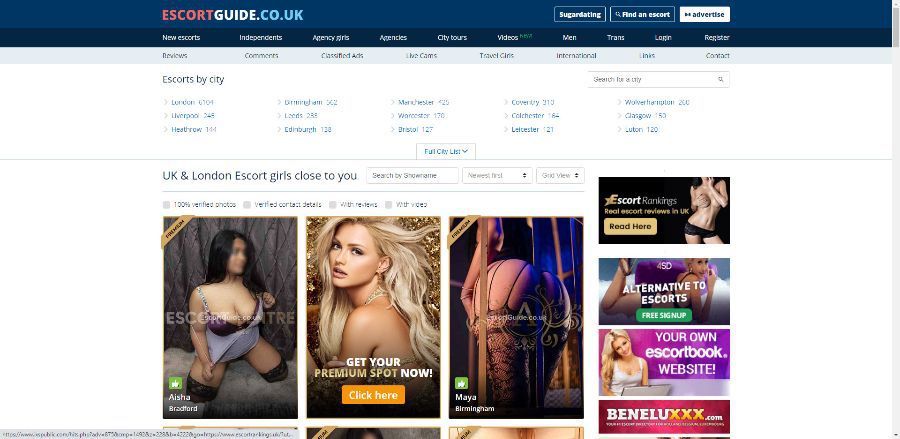 Living in England means that finding an escort is not easy, as most women may not want to advertise themselves publicly. The process of finding a companion or someone to take to a party is made a lot easier using websites such as Escortguide.co.uk .
The Escortguide.co.uk website uses a reliable and efficient directory script. Such an escort directory script means the website loads fast on both computers and smartphones, and immediately lists the cities where escorts are available.
A new site visitor can choose the city closest to where they live, and then browse through the listing of escorts in that area. Some escorts have premium tags on their profiles, while others are regular escorts.
The profiles of each escort include pictures, personal information, available services, and contact details.
6Annonce.com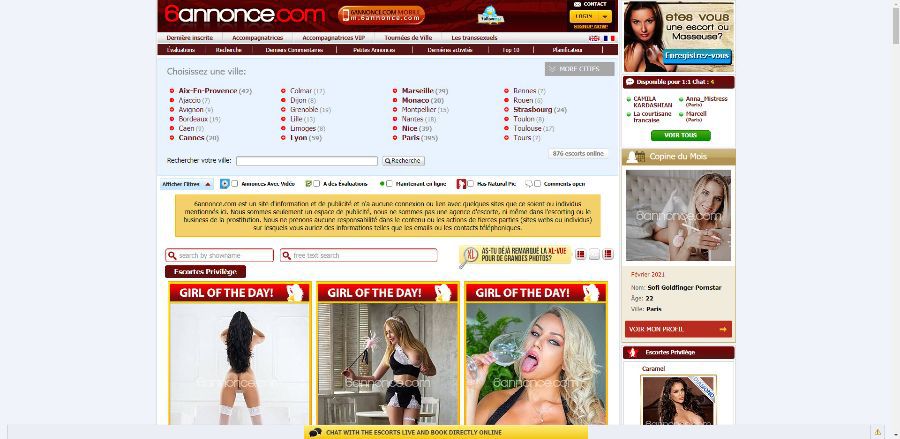 If you are planning a visit to France, or you live in one of its bigger cities, you can easily find an escort using 6Annonce.com. The website uses a high quality directory script, which is why it loads quickly and presents a lot of useful information within its home page.
The 6Annonce website is secure through encryption, which means a site visitor can feel comfortable creating an account to browse through escort profiles and possibly chat with them on the website.
Visitors also have the option of directly contacting the escorts, as some do list their email addresses or phone numbers.
Escortforumit.xxx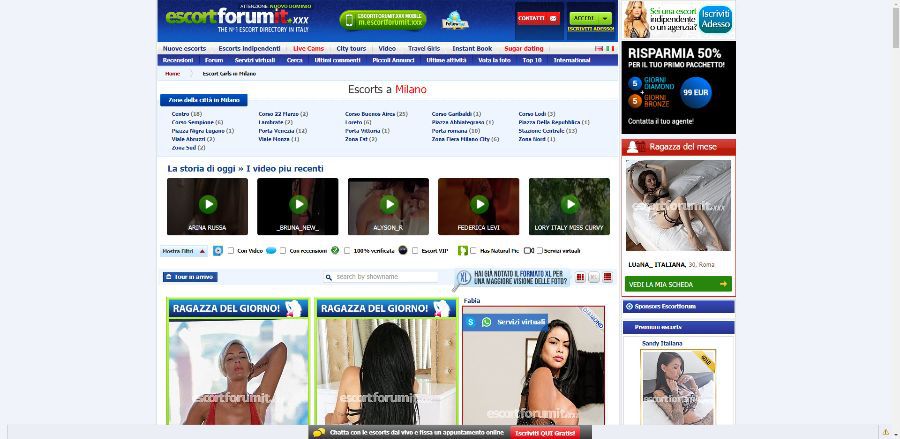 EscortForumIT is a very popular escort website that caters to clients in Italy. Anyone seeking companionship or a date with an escort in Italy can use the website to easily find the right person.
Using the website is so easy because of the escortforumit.xxx directory script, which is perfect for this type of website. The home page makes it clear how many escorts are available in each city, while the profiles of some escorts are even visible on the main page.
Users can click on different cities, use the top menus to get more information about the services these escorts may offer, or browse the escort profiles shown on the main page.
Even if someone has never gone through the process of talking to an escort, they will find it very easy to use the escortforumit.xxx directory script. All the relevant information is presented in an easy to understand manner, and the website uses encryption to keep all personal details of the escorts and customers secure.
Beneluxxx.com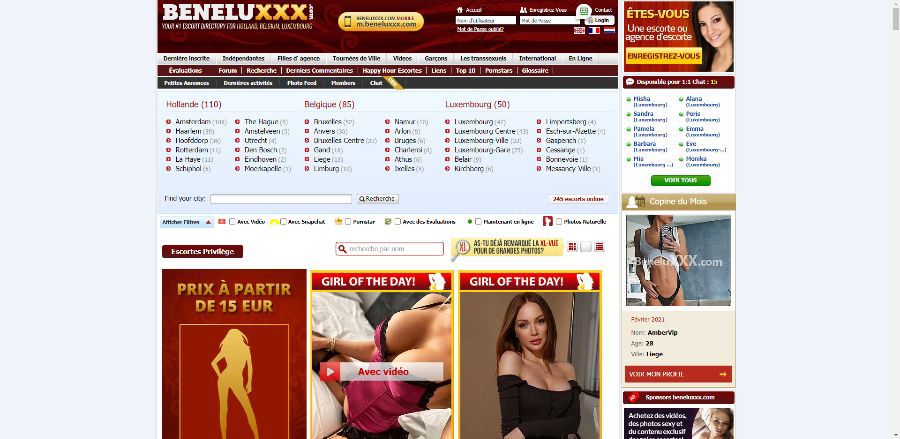 Beneluxxx.com is an escort website that allows visitors to find escorts in three different countries – Holland, Belgium and Luxembourg. The website shows the total number of escorts available in each of the countries, along with a city by city breakdown.
One of the reasons why Beneluxxx is such an easy website to navigate is because of the escort directory script. New site visitors immediately see all the most relevant information, and can begin browsing through escort profiles and pictures within seconds.
Signing up on the website is very easy, and contacting the individual escorts is doable through the website or using the contact information provided within each escort's bio.
AsianEscorts.com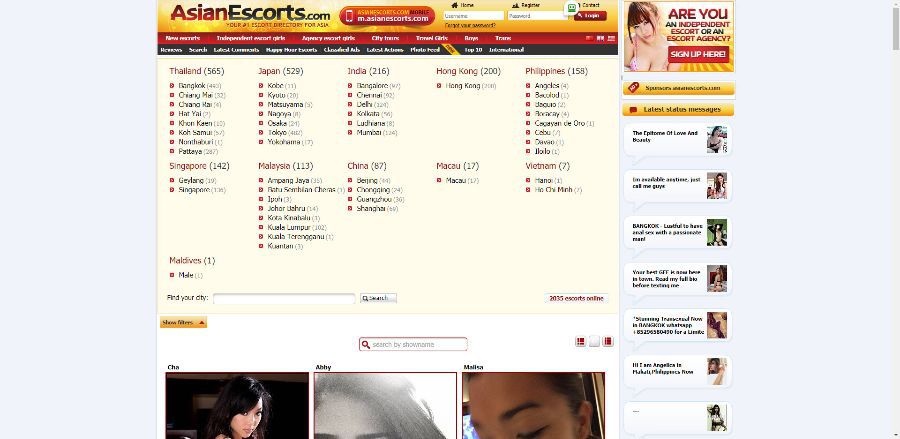 Anyone who lives in Asia, or is traveling to the area, can easily find the escort of their choosing through AsianEscorts.com. Using the AsianEscorts.com website is very straightforward, as they use a high-quality escort directory script.
The website lists escorts based on region, with visitors able to immediately see how many escorts are available in each country and city. The countries listed on the website include Thailand, Japan, Singapore, Malaysia, India, China, Macau, Hong Kong, Philippines and Vietnam.
AsianEscorts makes it possible for clients to find the type of escort they desire, while allowing for easy viewing of escort pictures, bios, and contact information.
Good Scripts Make it Possible
The above websites are among the most popular escort sites in the world. Not only are these some of the top escort sites in terms of site visitors, but they also have an excellent reputation among escorts.
An escort can feel safe leaving their information on such websites, while potential customers can log into the sites, communicate with escorts, and then arrange in-person meetups.
Up and coming escort services that want to compete with some of the above websites should be using high quality, regularly updated escort directory scripts. Directory scripts like the powerful content management system we offer here at Escort Scripts, are the best way to start up a reliable, secure and easy to navigate website for escorts and potential customers alike.